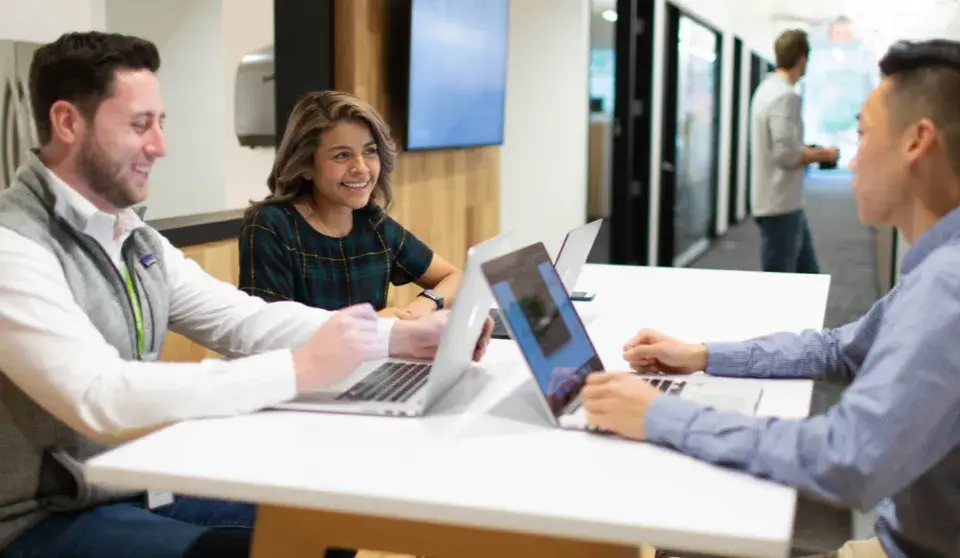 Bedford, Massachusetts
January-June 2024: Creative Services Intern (Undergraduate)
Category |

Global Brand & Marketing
Job Type |

Intern (Fixed Term)
Full-Time/Part-Time |

Full time
Remote |

No
Introduction
We are currently seeking a Creative Services Co-Op to support the Creative Services Team. Working closely with the Creative Services team and our internal stakeholders, this role will support various Global Marketing Organization activities to help grow the home robot business around world. Working closely with asset owners, this role will ensure proper storage of marketing assets on the iRobot Digital Asset Management (DAM) system.
This is full-time internship from January through the end of June. Students must have the ability to work 40 hours (M-F) for the entire duration.
Member of the cross-functional Product Marketing team involved in, adaptation, and generation of derivative works of digital assets, image resizes, email and web marketing campaign assets,  supporting the creation    of new assets as necessary, and more for the global marketing organization. Responsibilities will include use of iRobot's Digital Asset Management (DAM) system to ensure successful delivery of such assets to stakeholders.
Help create   or edit banner ads, emails and webpages for campaign promotions

Responsible for various edits to existing creative assets including but not limited to resizing of product photography and global banner ads.

Support the Creative Services team during peak demand by completing partial tasks and projects to balance workload across the team.

Work proficiently with static photography and video files of different file formats.

Construct static promotional banners using Photoshop based on creative briefs

Use iRobot's project management system, Workfront, to receive task assignments, upload creative proofs, and receive feedback

Adhere to brand guidelines across all projects

Work within iRobot DAM to ensure proper file naming, usage rights and metadata completion of all uploaded assets. Support user administration as necessary. 
Qualifications:
Currently pursuing a Bachelors degree in Graphic Design.
Pursuing Minor in  Marketing or Communications is a plus.
Ability to work full-time from January to June during business operating hours.
Strong knowledge of Adobe Creative Cloud and Microsoft Office suite, file formats (PSD, INDD, Illustrator, MP4) and high resolution versus low resolution assets
Highly organized with superior verbal and written communication skills
Strong attention to detail and time management
Ability to work in a fast-paced environment working with multiple team members
Ability to manage multiple concurrent projects
Demonstrated interest in Marketing, Branding, Communications, and consumer products
United States, Hamburg, Germany, Las Rozas de Madrid, Spain, London, United Kingdom, Zwolle, Netherlands, Remote

Full time

Principal Robotics Engineer

Full time
You have not viewed any jobs recently.
You have not saved any jobs recently.
Back to Top