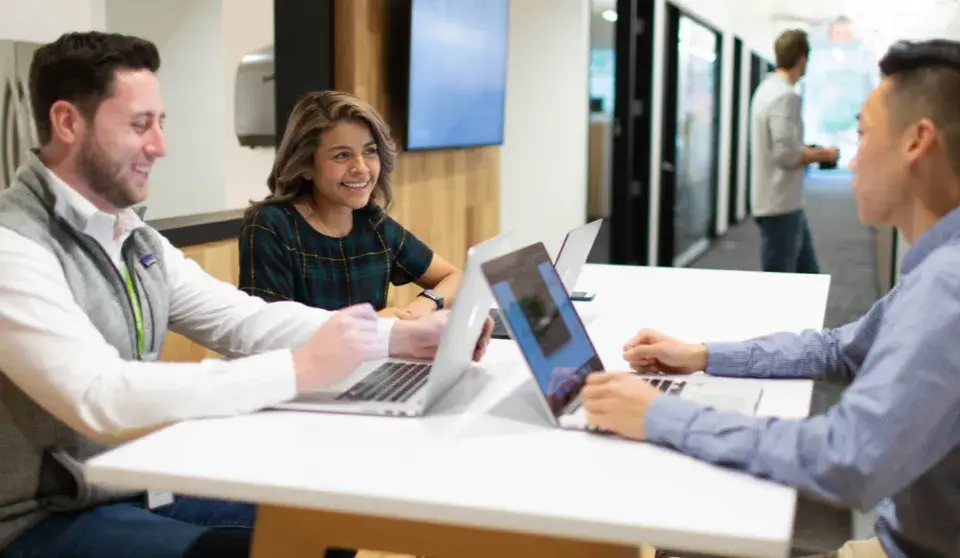 Bedford, Massachusetts
January-June 2024: Systems Test Engineering Intern (Undergraduate)
Category |

Research & Development
Job Type |

Intern (Fixed Term)
Full-Time/Part-Time |

Full time
Remote |

No
Introduction
At iRobot, our mission is to empower people to do more by building the world's most thoughtful robotics and intelligent home innovations. By interning with the Design Assurance Program Test team, you will have hand in developing new technologies, improving the efficiency in how we test our new and existing products and creating better test reports through automated scripts leveraging data science. While collaborating with Program, Electrical, Mechanical, Software, and Systems teams, you will grow interdisciplinary engineering skillsets that will help you excel into a dynamic engineering career. Our team consists of a wide degree of competencies and technical backgrounds, where everyone is an integral part of our systems solutions.
As a part of our team, you will work under the guidance of a mentor who is experienced in your pursued degree to plan, design, develop and support new and existing robotic platforms.
This is a full-time internship (40hrs; M-F) from January through June in our Bedford, MA office. Students must be within a commutable distance to the Bedford, MA office.
Because systems testing requires interdisciplinary engineering, what you do is dependent on where you want to grow!
Design, build, develop and verify new product test fixtures utilizing inter-competency system level thinking (Mechanical/Electrical Design, Controls, Data Collection & Analysis)
Support the development of advanced technologies, from their infancy to production
Test and debug of prototype robotic systems composed of wireless communication systems, sensors, computation modules, mobility, and power/energy storage subsystems
Participate in prototype integration, verification, and validation, including system functional, performance and environmental testing.
Qualifications:
Currently pursuing a Bachelors degree in Robotics, Mechanical Engineering, Electrical Engineering, Computer Engineering, Computer Science, or related field with at least 2 years of coursework completed.
Ability to work full-time (40 hours); Monday through Friday in our Bedford, MA office.
Demonstrated experience working with electromechanical systems
Passionate life-long learner who is self-driven and brings their learnings outside of work and school through personal projects (Arduino Project, Raspberry Pi Projects, 3D Modelling and Printing, etc.)
Ability to work well in a team environment
Comfortable exploring work tasks, seeking answers, and working independently when necessary
Strong interpersonal skills track record including excellent oral and written communication skills
Valued skills:
Comfortable using basic hand tools, power tools, and machine shop experience
Demonstrated organizational, planning, and prioritization skills
Python (Data Analysis & Visualization, Automated Test Scripting)
CAD (Creo Preferred)
3D Tracking Experience
SQL/Mode Experience
Troubleshooting & debugging
United States, Hamburg, Germany, Las Rozas de Madrid, Spain, London, United Kingdom, Zwolle, Netherlands, Remote

Full time

Principal Robotics Engineer

Full time
You have not viewed any jobs recently.
You have not saved any jobs recently.
Back to Top