So you can
live your
best life
Our employees work hard, which is why we offer benefits to help make life easier. From health insurance, parental leave, and opportunities to secure your financial future, we have your back. And you might even find a few unexpected perks to brighten your days, too.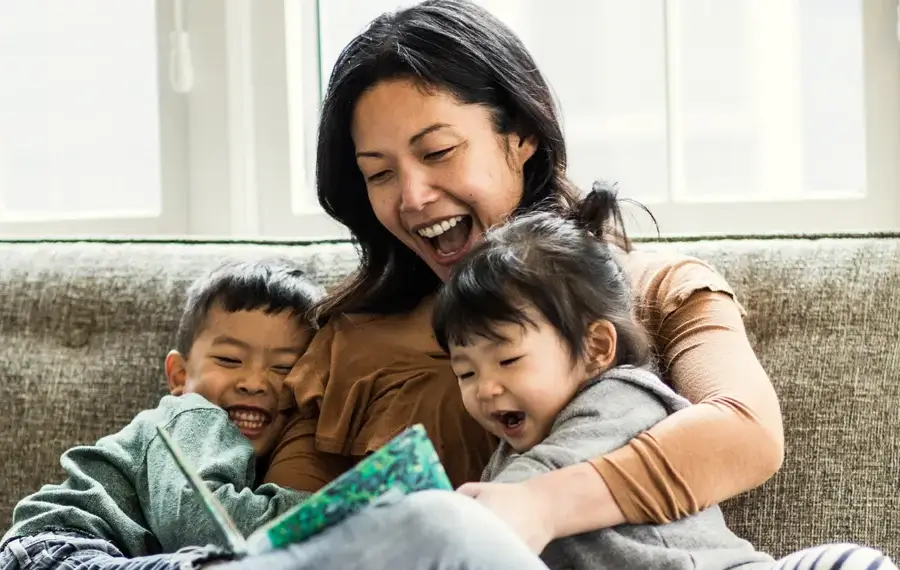 Health Plans
Health coverage isn't one-size-fits-all, which is why you can choose a coverage option that works best for you and your family.
Medical
We offer three different plans designed to meet the diverse needs of you and your family.
Dental
Keep your smile shining with a dental plan that offers coverage for preventative, basic, and major services.
Vision
Regular eye exams, contact lenses, and prescription lenses are part of your vision package.
iRobot's health wellness plans through Blue Cross Blue Shield provide coverage that help keep us on track for going to the gym by offering reimbursement for memberships. They also helped us with our nutrition planning by providing reimbursement for weight loss expenses and proper eating habits. My mental health can be recharged by offering reimbursement for massage therapy. Having this as an option is a great benefit that not many companies offer.

Paul Reardon

|

Contracts Manager
Financial & Income Protection
These offerings provide an additional monetary cushion and priceless peace of mind for whatever the future might hold.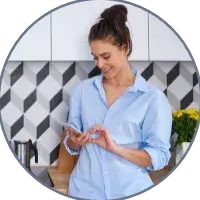 HSA
iRobot contributes up to $1,500 annually to your Health Savings Account.
FSA
Use your Flexible Spending Accounts for daycare and other essential expenses not covered by your health plans.
401(k)
iRobot helps you save for retirement with a company match to your 401(k) plan.
Life & Disability
We've got you covered with comprehensive life and disability insurance automatically provided to every iRoboteer.
Educational Assistance
Grow your knowledge through our programs offering financial aid for higher education opportunities in your field.
I love iRobot's Health Savings Plan! It allows me to save more money tax free for retirement, PLUS it offers the least expensive option for my health insurance. It's a win, win, win, win scenario.
Work-Life Balance
Balanced living is healthier and happier—for you, your home life and your work life. That's why we take work-life balance seriously at iRobot.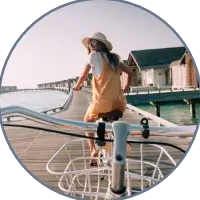 Employee Assistance Program
Get help tackling life's challenges and make your work and personal life easier with 5 FREE counseling sessions and support on a variety of topics, including parenting, personal finances and eldercare.
Family Support
Whether raising children or caring for an elder, iRobot supports you through benefits such as back-up day care and generous maternity and parental leave.
Time Off & Flexibility
Employees enjoy paid time off including generous vacation time, company holidays, flexible work schedules, and remote work opportunities.
The backup-care coverage that iRobot provides through care.com allowed me to seek last minute childcare when my toddler got sick and could not attend daycare. It took away the stress of finding reliable care alternatives. This coverage also gave me and my husband a lot of leverage as we work full time and rescheduling professional commitments on short notice can be challenging at times. As a parent, this is undoubtedly one of the best perks and knowing that it's always available to me, provides immeasurable comfort and assurance.

Gaytri Nagappan

|

Project Delivery Manager
Other Great Benefits
Some perks might not affect your day-to-day, but they sure are nice to have! Think of them as the cherry on top of your iRobot experience.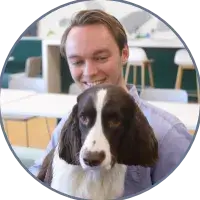 Identity Theft Protection
We've partnered with Allstate Identity Protection to proactively safeguard you and your family—all free of charge to you.
Pet Insurance
iRobot cares about all your family members, even the furry ones, by offering pet insurance.
Employee Discounts
Enjoy a 50% discount on our robots and accessories—good to use on up to four products of your choosing each year!
Shuttle Service
Coming into the office? We want to make it as easy as possible, so be sure to utilize our conveniently located shuttles.
I live in the Cambridge area and have been using the shuttle for the past 2 years. I haven't yet felt the lack of owning a vehicle as being a hindrance to commute to the Bedford office. The service is great and mostly punctual. Any issues that we have regarding the service are dealt with by our Benefits team in a timely manner.

Tyagaraja Ramaswamy

|

Sr. Computer Vision Engineer
*This page is for US-based positions. For non-US positions, kindly reach out to our team.
United States, Hamburg, Germany, Las Rozas de Madrid, Spain, London, United Kingdom, Zwolle, Netherlands, Remote

Full time

Principal Robotics Engineer

Full time
You have not viewed any jobs recently.
You have not saved any jobs recently.
Back to Top